ACTIVITIES IN UTAH
Johnson Mill, a Four Season Country Retreat was created on the site of an historic flour mill originally constructed in 1893. While preserving the historic nature of the facility the Inn has been completely remodeled to provide the ultimate in Four Diamond comfort and luxury.
Nestled in the center of the beautiful Heber Valley, recently named by Money Magazine as one of the Top Ten vacation spots in the U.S., Johnson Mill provides a serene setting that allows our guests to break away from the everyday pressures of life to a scenic hideaway complete with a private mineral spring fed lake, nature trails, cascading waterfalls and a meandering river flowing through a 300 acre nature preserve filled with over 100 species of birds, deer, moose and trout. In all four directions mountains anchor the corners of the earth painting a mosaic backdrop that provides a sense of being in harmony with nature and an unparalleled selection of activities that create the perfect setting for adventure and self-discovery. Check out our accumulation of things to do, what to see, attractions, activities, restaurants and fine dining in and around Park City, Heber Valley, and Midway.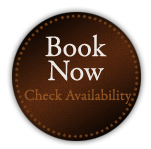 FLY FISHING
is always a safe bet at the Mill. With a four acre rainbow-stocked spring-fed lake, five smaller ponds, spring creeks and waterfalls the fishing is always great. Enjoy an especially fun day by hiring one of our guides for a half or full day. They know all the great spots and what fish are eating for dinner these days. Everyone who hires one of our guides has fun all day. Fly fishing in winter is a unique experience for the angler-enthusiast who just can't get enough of it! A guide will make the experience a lot more fun in making sure you are dressed properly and know the ins and outs of cold-weather fishing. Enhance your ski vacation spending a day on the river. Visit www.Utahflyfish.com.
BIRD WATCHING
continues to be an entertaining activity here at the Johnson Mill. With the varied terrain the Mill offers such as ponds and streams, adjacent wet lands, meadows and vegetation attractive to many birds, over 70 varieties of birds have been spotted on the Mill property itself. The Audubon Society comes to the Mill on the third Wednesday of each month. Bring your own binoculars.

WINTER ACTIVITIES
are in abundance near Johnson Mill, including skiing, tubing, ice skating, visiting 2002 Olympic Venues, snowshoeing, and more! View the Winter Activities page for more information.
SUMMER ACTIVITIES
and other ideas that are typically enjoyed during better weather are limitless around Midway. Summers are glorious at the Johnson Mill. You may need a sweater or light wrap at night. Days usually top at mid to high eighties See the Summer Activities page for more information.