BIRD WATCHING
"Simply the best location for birding in North America"
"One would normally have to travel to several different locations to find the diversity of habitats this unique property boasts." -Sylvia Gray, Great Salt Lake Audubon Society.
Best Rooms at the Johnson Mill for Birding:




Mill Pond
Private deck with a great view of pond, north grounds and water wheel.

Waterwheel
private patio right on the edge of the water, overlooking the pond, water level, north grounds

Presidential Suite
huge private deck, overlooks the pond, north grounds, water wheel and feeders.

Waterfall Room
Great view of the 40 foot waterfall, lower grounds and provo river

River Bottoms
View of lower grounds and provo river

Waterfall Terrace
Top floor of the Inn, 60 feet up, with magnificent deck with views of the pond, waterfall, waterwheel, north grounds and lower grounds.
BIRD WATCHING continues to be an entertaining activity here at the Johnson Mill. The Spring Migration which starts about the first week in March promises to bring some interesting birds as they journey north. The Fall Migration which starts about the first week in September promises to bring some interesting birds as they journey south. With the varied terrain the Mill offers such as ponds and streams, adjacent wet lands, meadows and vegetation attractive to many birds, over 70 varieties of birds have been spotted on the Mill property itself, making it one of the area's unique birding sites.
The Audubon Society comes to the Mill on the third Wednesday of each month. Bring your own binoculars and plan your trip (or trips!) for your next adventure.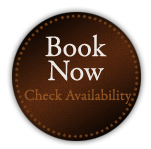 Birding Sites & Bird Watching Locations
Waterfalls (40 foot drop)
Freshwater Marshes
Lake, ponds, rivers
Wetlands
Grasslands
Alpine meadows
Fields
Parks (the groomed areas of the property)
Sagebrush
Pinyon-Juniper Trees
Oak Trees
Deciduous trees
Coniferous Trees
Choke Cherry Trees
The Mill's private 28 acres is surround by a 300 acre nature preserve and the protected habitat of the Provo River Restoration project, making it one of the best bird watching sites and locations in Utah.
SPRING MIGRATION beings in April. This is an especially interesting to to visit the Mill as one may see such a great variety of birds stopping by the pond. The Hummingbirds return toward the end of April.
FALL MIGRATION begins in August and continues through October.