RETREATS & EVENTS
As one of America's four most romantic retreats, Johnson Mill provides the perfect wedding location for the one most important days in your life. Nestled in the picturesque Midway Valley only 25 minutes from Park City, Utah, Johnson Mill can make your wedding dreams come true. Our guests can exchange their vows in one of our several unique indoor and outdoor settings, including in front of our historic waterwheel, a grove of tall shady trees, a 40 foot natural waterfall that runs year round, meandering stream or our 3 acre lake surrounded by majestic mountains in the background.
Johnson Mill provides the ultimate serene, picturesque setting for companies requiring an intimate, private facility and location for conducting single or multi-day corporate retreats and conferences. Surrounded by unparalleled amenities and activities that can enrich and support the purpose of any retreat or conference. We provide an atmosphere for the perfect blending of business and pleasure, guaranteed to produce a high impact-interactive learning environment. Many outdoor team-building activities are easily incorporated into the retreat including a challenge ropes course, hiking,
and other recreational sports.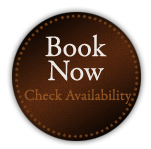 Surrounded by a crystal blue lake, meandering spring creeks and the Blue Ribbon Provo River flowing with German Brown and Rainbow Trout. Johnson Mill provides world-class fly-fishing to our guests as close as a fly rod cast away. Whether you choose to participate in one of our fly fishing expeditions on the picturesque Provo River or explore at the your leisure one of our many trout filled ponds and spring fed streams, you are guaranteed to experience fly fishing at it's very best; and take with you pictures and memories to last a lifetime.
Named by Redbook Magazine as one of the Americas 4 most romantic retreats, Johnson Mill provides the ultimate, affordable getaway experience in connecting with that one special person in your life. Whether staying a week or only a night, enjoying the ambience of our honeymoon suite, walking hand in hand along our picturesque paths winding through cascading waterfalls or sharing a paddle boat on our Swan filled lake; you are guaranteed memories to last a lifetime.If you are looking for romantic getaway ideas, look no more. Johnson Mill will help ignite the spark you need with one of our
Packages
to add onto your reservation.