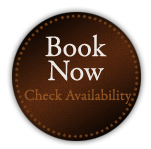 MILLPOND
Premium Room
NOW OFFERING A KING SIZE BED
This large room is nestled in the northwest corner of the main facility and looks out over a crystal blue four-acre lake with a private balcony to view this spectacular setting. Native American decor provides the perfect atmosphere with 16 foot high ceilings supported by rough - hewn beams; a cozy sofa provides an intimate setting in front of a river rock fireplace and TV/VCR. Native tile provides the ambience for the bathroom and surrounds an oversized Jacuzzi tub and large walk in shower.
Wireless Internet is available.
PRICING
195 + tax/ 215 + tax Fri - Sun.
Holiday rates may differ.