ABOUT THE FAMILY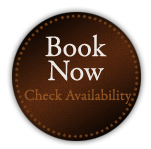 The Eldest son, actor Bart Johnson, bought the family business in 2005 with his wife, actress Robyn Lively. Bart is currently known for his role in the High School Musical franchise, and Robyn has been most recently seen on 30 Rock, Criminal Minds and The Mentalist.
Bart and Robyn live in Los Angeles with their three children, Baylen, Kate and Wyatt, and escape to the Mill as often as they can, where their hearts live full time.
Charlene Johnson is the full time innkeeper at Johnson Mill Bed and Breakfast, and continues to live the dream she built with her late husband Bob Johnson.