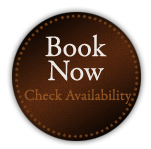 RIVERBOTTOMS
Premium Room
With an incredible view off the private deck of the river bottoms and Provo River, this is a favorite room for those who like to take a chance on seeing wildlife. Seen from this deck; family of red fox, five generations of mule deer, cow moose, and more- no guarantees! Queen bed, TV/VCR/DVD, fireplace. Loft accessible by big sturdy ladder. In loft, double bed, large oversized leather chair for great, quiet reading. Bathroom has large oversized jetted tub, separate shower, and sink stand made of tree root. Very rustic, but very comfortable. Air conditioned and forced air heating.
Wireless Internet is available.
PRICING
179 + tax/ 189 + tax Fri. - Sun.
Holiday rates may differ.