ABOUT JOHNSON MILL
The Historic Johnson Mill, built in 1893 is a perfect getaway from the hectic everyday life. The fourteen acre property provides guests with the unique opportunity to enjoy a stroll along the lake at sunset, to picnic in a secluded area along the banks of a picturesque cascading waterfall, to enjoy a snooze in a hammock stretched between two towering trees being lulled to sleep along a gurgling brook, or take a romantic evening canoe ride in the shade of the majestic Mt. Timpanogos (this is not your typical bed and breakfast or place to stay in Utah).
The Inn was recently renovated to preserve its historic charm and style and offers a variety of activities to its visitors to Salt Lake City and the surrounding area. Centrally located halfway between Park City and Sundance, your stay at The Mill b&b provides easy access to Deer Valley, Park City, The Canyons and Sundance Ski Resorts claiming the "Greatest Snow on Earth"!
If you are looking for an evening of fine dining, The Johnson Mill is where to stay--just a short drive from many of Utah's most popular restaurants.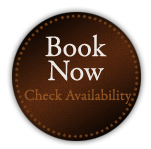 The property is located along the banks of the Provo River, adjacent to eleven miles of newly created Blue Ribbon Fishery. One of the most striking features of the grounds is the large four acre lake, sporting 18-24" German Browns and 16-18" Rainbows flowing into a 35 foot waterfall. There is also a gazebo on the lake, accessed by a pier, where one can sit and admire the sunset or watch the swans glide gracefully across the water.
Each room comes complete with a fireplace, TV/VCR (over 400 movies available in the game room), a comfortable, luxurious bed, and oversized jetted tub and separate shower, and a private balcony where one can enjoy the exceptional vistas of mountains, ponds, valleys, streams, waterfalls and wildlife, providing unique lodging and accommodations in each room.
Boasting some of the most picturesque weddings Utah can offer, the Mill provides a unique backdrop for outdoor garden weddings. The grounds are resplendent with flowers from early spring with crocus, daffodils and tulips, to lilacs, peonies, day lilies, etc., to mums in the late fall. Whenever you visit the Mill between early spring and fall, expect a proliferation of color and fragrance.
Depending on when you join us at the b & b, your stay can include golfing at several courses such as the world famous Wasatch State Park Golf Course with its 18 Hole Lake Course, 18 Hole Mountain Course and club house restaurant. Also the new Soldier Hollow Golf Course. Ask us about special golf packages. World class Alpine and Cross-Country Skiing, Snowboarding, Lake Boating, Hot Air Balloons, Horseback Riding and Hiking Trails, Snowshoe Trails, Snowmobiling, Dog Sled Rides, Glider Rides, Historic Steam Train Rides, Mountain Biking with lift rides and trails at the ski resorts. Also, new this year is the 1,500 foot Tubing run and tow lift at Soldier Hollow and a new Olympic size outdoor ice skating rink in the town of Midway.
As you explore the lush green terrain of the powerful Provo River, don't be surprised to encounter bald eagles, deer, fox, beaver, raccoons, and a host of other locals who call this piece of heaven home. When you visit the Johnson Mill, it's best to keep an open schedule and take things as they come. You'll find that it's easy to cast off the cares of the day and relax in the spacious rooms. You will learn like many former Johnson Mill guests that one day is just not enough...and you'll understand why the Johnson Mill's motto is "Come Listen the the Quiet."