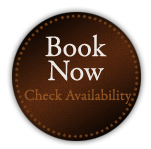 WATERFALL ROOM
Premium Room
This spacious room is nestled in the northeast corner of the main facility adjacent to our spectacular 40 foot waterfall where 1000 gallons a minute flows down pot rock ledges into the beautiful pool below. Amazing vistas of riverbottoms and lake. The 16 foot ceilings will give you all the space that you need. Floor to ceiling river rock fireplace. King Bed, TV/VCR/DVD, oversized jetted tub and seperate shower.
Wireless Internet is available.
PRICING
189 + tax/ 219 + tax Fri. - Sun.
Holiday rates may vary.