Whether you dream of an outdoor garden wedding or with a view of our crystal blue lake while beautiful swans glide by, Johnson Mill can provide a naturally beautiful atmosphere equal to none. You and your guests can enjoy the reception on our spacious landscaped grounds surrounded by a picturesque backdrop of mature trees and flowers exploding with color. As evening approaches, enjoy the spectacular effects of the twinkle lights dance upon the lake reflecting from our romantic gazebo, while the special couple dances under nature's canopy of stars. At the end of the evening the special couple can begin a lifetime of memories in our intimate Honeymoon Suite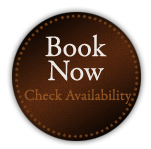 and awakens to our famous breakfast served on the wooden deck.
Now you can rent the grounds only or the grounds and the overnight accommodations.
Contact our Wedding and Events coordinator for details and to schedule your tour of the grounds:

Jenifer Kelson